Technical Communication
Communicate Effectively Using Modern Tools and Techniques
Core Capabilities
Technical communication is at the heart of our business and we have deep roots in some of the most innovative companies in the high-tech age. Our primary team members range from seasoned veterans of the pioneering years in Silicon Valley to recent university graduates with a keen grasp of the latest technologies. We'll match suitable technical communicators to whatever tasks you have in mind—from programming guides and in-depth technical references to user manuals and tutorials.
Among the services offered by Lightspeed Publishing LLC:
Technical documentation of hardware and software products
Marketing communication
Training materials, from step-by-step troubleshooting manuals to interactive online learning
Digital media development, including marketing videos, audio production, webinars, and animated presentations
Messaging for products and services
White papers and case studies
Ebook formatting, conversion, and promotion
This is only a partial list of services. Our virtual team has deep expertise in technical communication and skill sets that can handle the most demanding projects.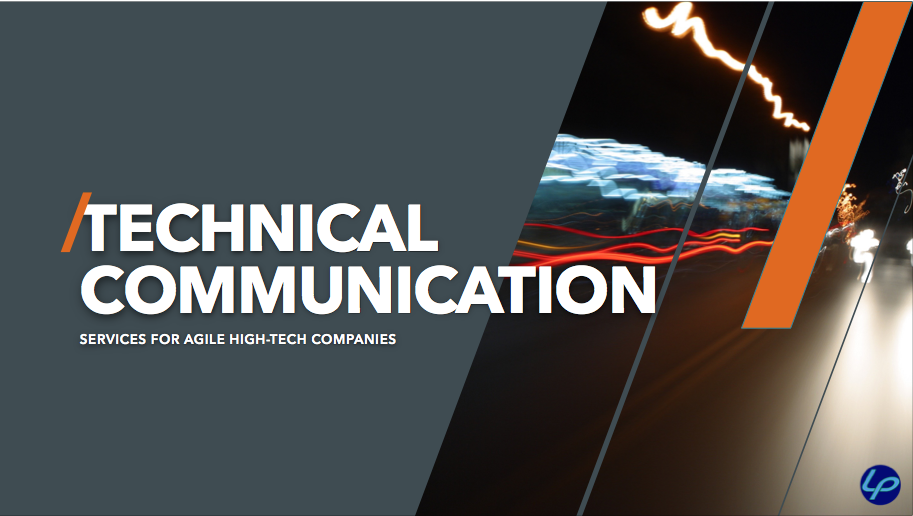 To learn more about Lightspeed Publishing capabilities, download our brochure, Technical Communication: Services for Agile High-Tech Companies.
Please feel free to contact us about any type of specialized communication or documentation projects. We're ready to put our skills and experience to work for you.
Send us a message describing your proposed project and we'll get back to you quickly.